SINOBOOM is a leading manufacturer and innovator in aerial work platforms. Founded on February 28th, 2008 and located in Changsha, China's capital for construction and heavy machinery, we specialize in the research, manufacture, sales and service of a wide range of access solutions, including self-propelled telescopic boom lifts, self-propelled articulating boom lifts, self-propelled scissor lifts, self-propelled spider boom lifts and truck-mounted boom lifts, with working heights from 4m to 44m. SINOBOOM is one of the earliest AWP (Aerial Work Platform) manufacturers in China, with a wealth of experience and innovations under our belt. SINOBOOM products are readily available across China as well as overseas, including South East Asia, Australia, the Middle East, South America, and Europe.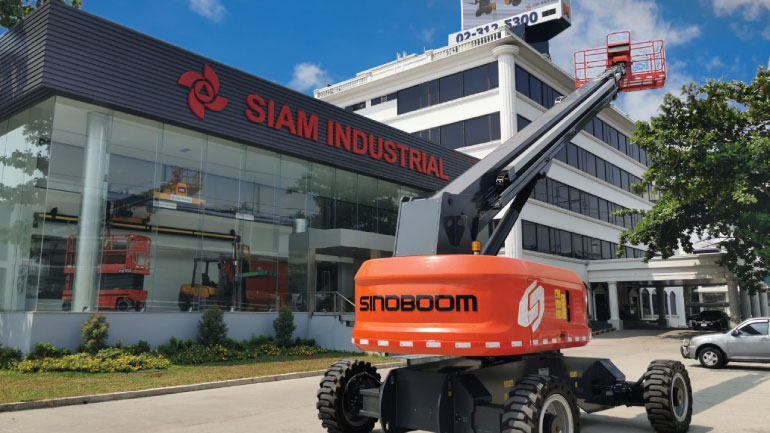 SINOBOOM products are widely used in ship repair and construction, civil engineering, electric power, communications, gardening, advertising, venues and stadiums, airport, harbors, various large factories, underground railways and mines.
The dynamic range can easily meet the demands of different customers and applications.
When SINOBOOM developed its 44m self-propelled telescopic boom lift it was the highest boom lift of its time, firmly cementing SINOBOOM's place on the world stage in advanced level technology.
Always For Better Access Solutions
For over ten years, SINOBOOM has been developing and manufacturing a wide range of high-quality aerial work platforms. The product range, which includes scissor lifts, articulating and telescopic boom lifts, mast lifts, spider lifts and truck-mounted lifts, are all designed to provide safe and efficient access solutions in a wide variety of locations.